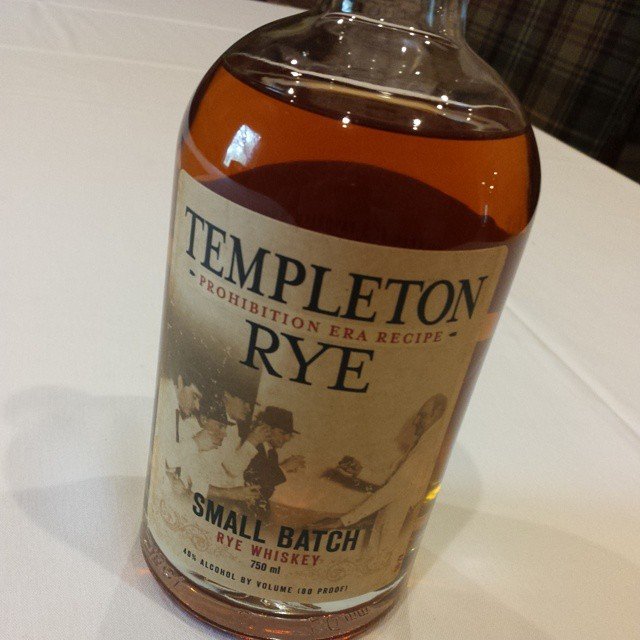 Image Source: Iconosquare
Although Bourbon and Irish whiskey may be more widely available and celebrated, don't forget about Rye. Made from mash that is 51% or more rye- bourbon is mash made of 50% or more corn. If you find bourbon to be sweet and candy like- you may prefer the sharper, spicier Rye. A rye we strongly recommend is Templeton Small Batch Rye Whiskey. You can get a bottle for about $40. Templeton was first made during Prohibition. According to their website, Al Capone was a big fan and his gang helped distribute it to speakeasies around the country. It continued to be distilled on a small scare until 2006, when it was finally produced and distributed legally. It smells spicy, and grass-like. It has a kick to it, and it really stays on the breath. It tastes like toffee, but is noticeably less sweet than bourbon. It goes down mostly smooth, but it does have a bite at the end. Templeton Rye was brewed to match the original flavor of the Prohibition era Whiskey, but also to meet standards to be called a Rye.
Stock your home bar with Templeton Small Batch Rye Whiskey. Drink it neat, on the rocks, in an Old Fashioned, or in a Whiskey Smash.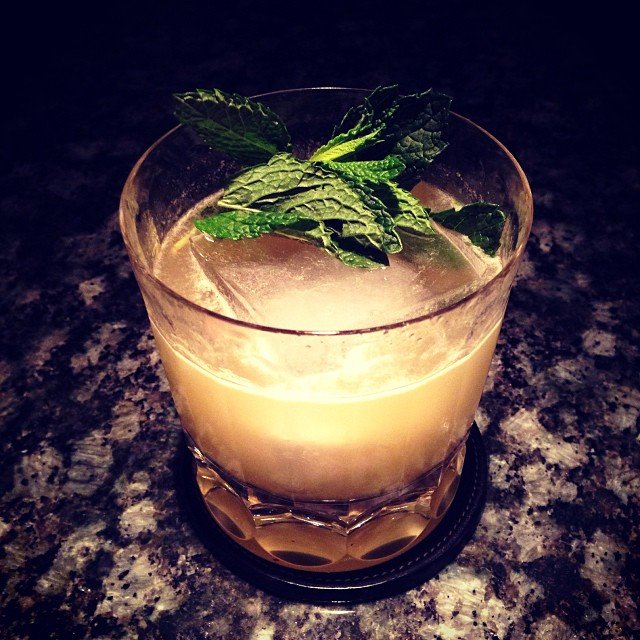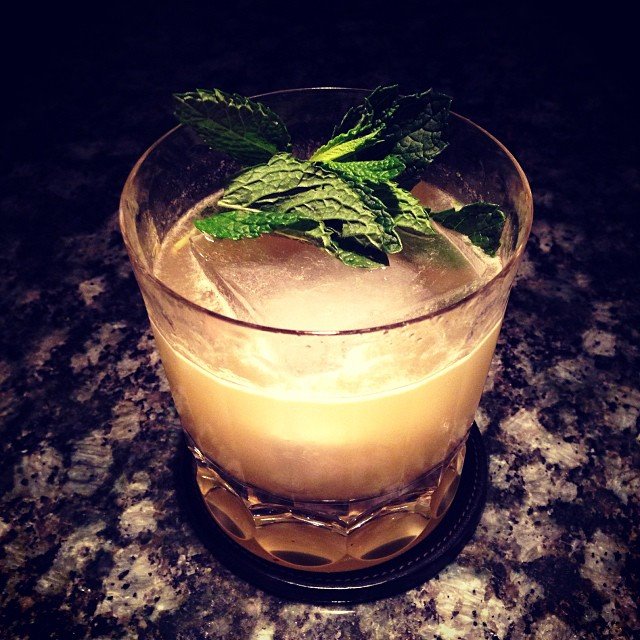 Image Source: Iconosquare
My Dot Comrade's Whiskey Smash Recipe:
Place a 4-5 mint leaves in your palm and slap with your other hand. This will open up the aroma and flavor of the mint leaves. Place the mint into an old fashioned glass. (optional: you can muddle lightly)
Add 1 oz. of Simple Syrup (equal parts sugar and water, heat until the sugar dissolves, let cool)
Add 1 oz. of lemon juice
Pour 2 oz. of Templeton Small Batch Rye Whiskey
Add ice and stir well.
Drink up!