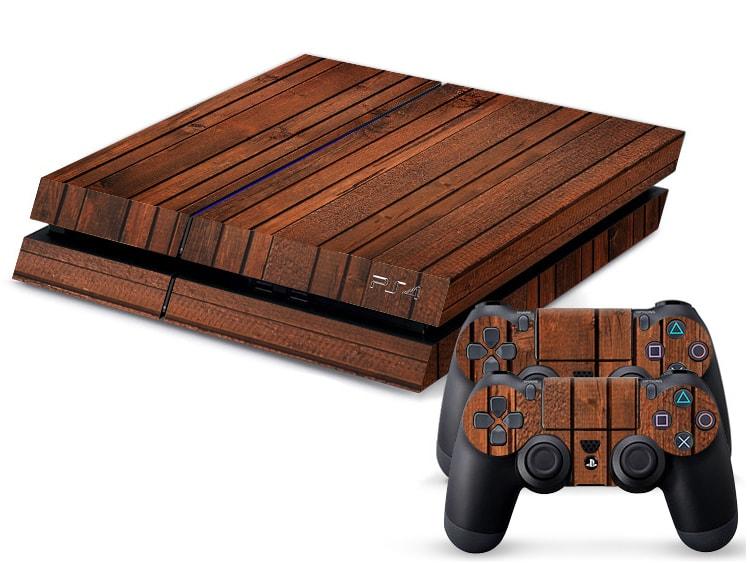 Source: ChinaPrices
A beautiful wood finish looks good on almost everything. You can now transform your PlayStation 4 (or PS4 Pro) into a showpiece that perfectly blends into your decor.
Designed and produced in Portland, USA, this awesome wood skin is precision cut from real wood and is easy to apply on your beloved console. It also features a residue-free stick-on backing and has cutouts for proper ventilation. Available in four sumptuous, sustainable wood choices: walnut, bamboo, ebony and ash. Laser engraving is also available.
These covers wrap your gaming station in gorgeous real wood.  We laser-cut each one from a single beautiful piece of veneer for perfectly matched grain patterns to create a seamless look.  The sweet Toast kit covers the gaming station's front, top, and side panels.  
These covers look radical, whether you like your PS4/PS4 Pro horizontal or use the vertical stand.  All the vents are left fully exposed so your gaming console can cool itself as normal.
If you liked this article, consider taking a look at this one: the Hexagon Portable Disc!