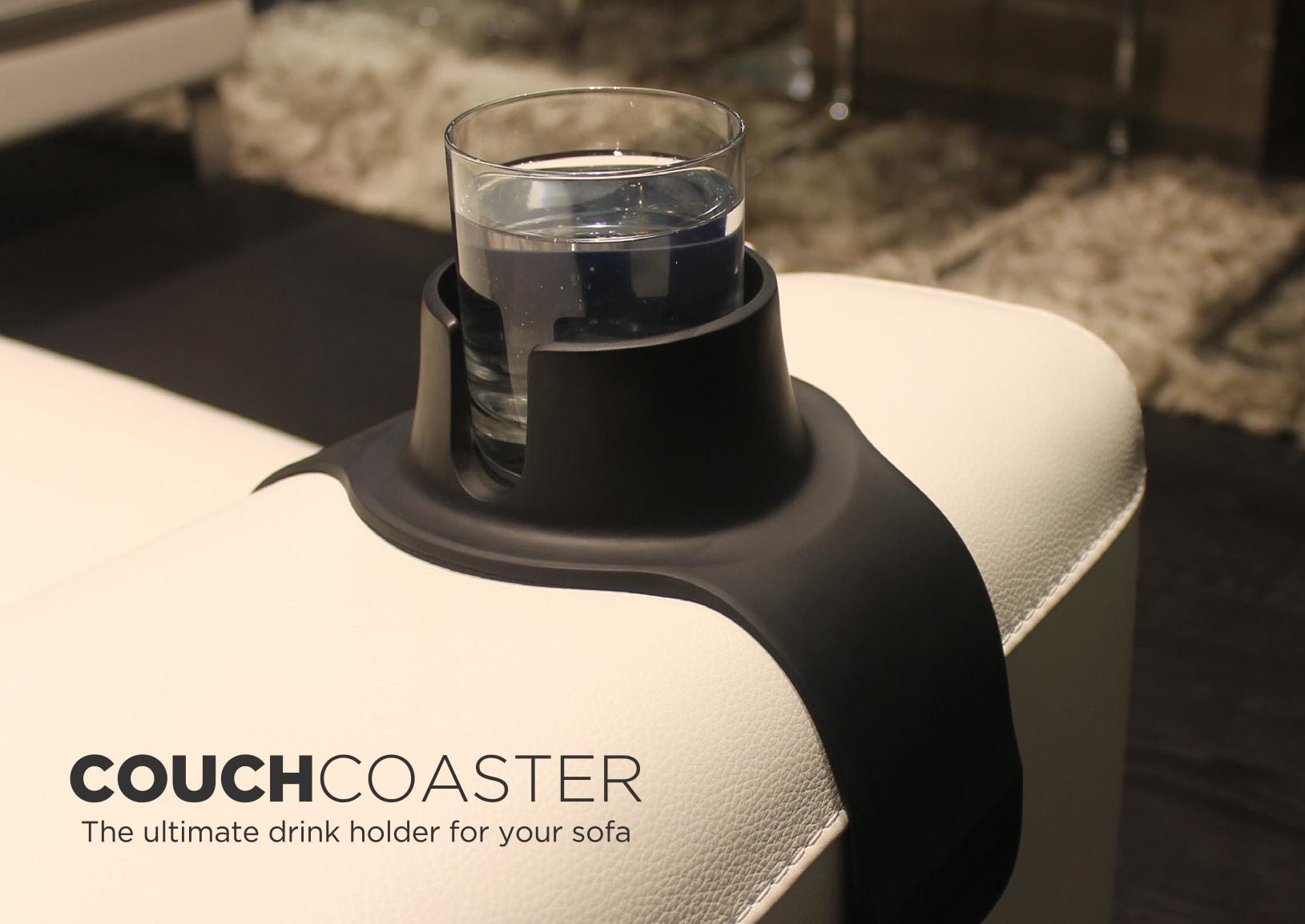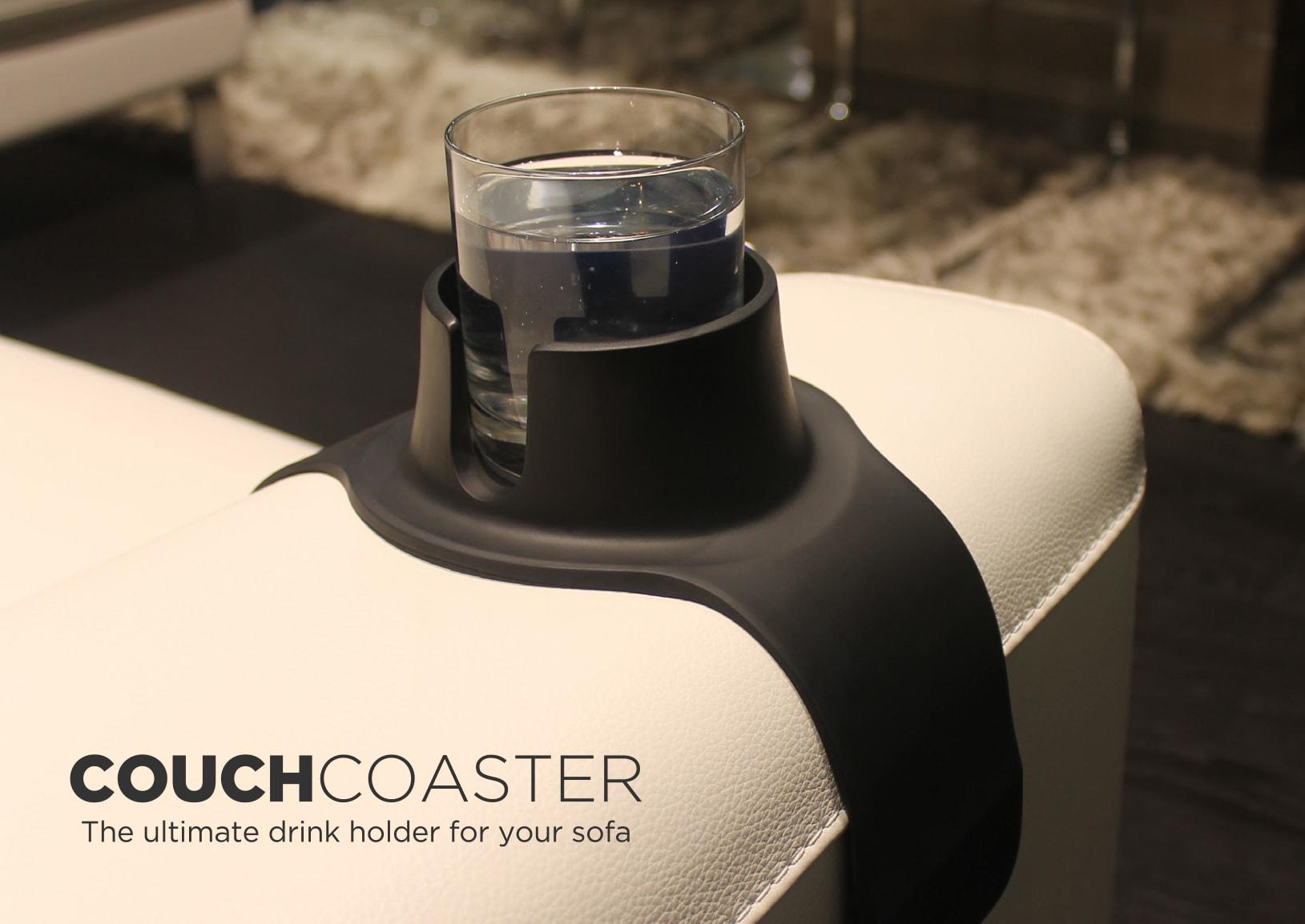 Source: Couchcoaster
This is the $20 Couch Coaster, a piece of molded silicone with weighted arms that hang over the sides of an armrest to provide a safe place to rest a drink. It also has a cutout in the back to accommodate coffee mug handles.
CouchCoaster is proof that the best ideas are still the simple ones. This is the ultimate drink holder for your sofa, it securely holds your favorite beverage next to you, just where you always wanted it, no more spilled drinks or the pain of having to reach over for it. Simply place the CouchCoaster over your sofa arm (the flexible silicone body fits on different shapes and sizes) and place the drink you're slurping from in the holder (suitable for mugs, tumblers, bottles and cans). It also features a weighted band for optimum balance, an integrated mug handle slot, and adaptor, and is available in several colors to match with your sofa. No spills, no worries, brilliant!
If you liked the couch coaster, then check out this awesome pint class for hikers.