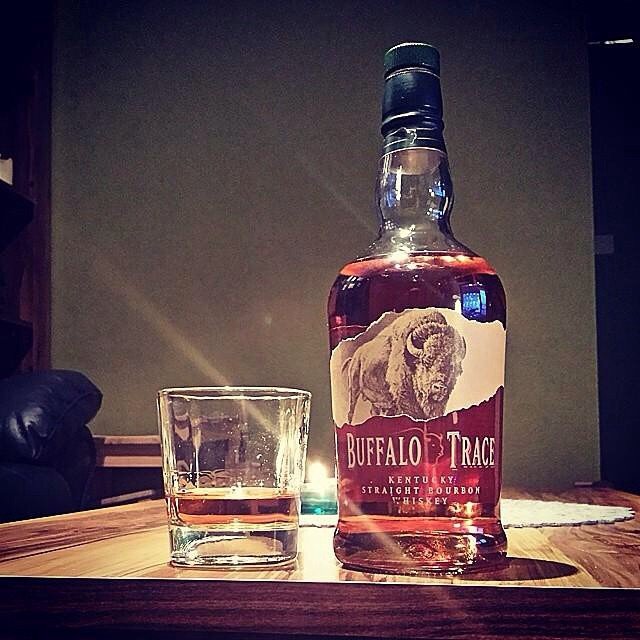 Image Source: Iconosquare 
If you consider yourself a whiskey drinker but only drink Jack, Jim, and Jameson, it's time for an upgrade. We've chosen Buffalo Trace Kentucky Straight Bourbon Whiskey as a must drink for several reasons. Buffalo Trace bourbon is smooth and has sweet notes of vanilla and toffee with a touch of fruit. It's aged for 8 years in oak barrels. It's won numerous awards, in the past decade more than any other distillery in the world. In fact, it's the oldest distillery in America with continuous operation; they were allowed to stay open during Prohibition to make "medicinal whiskey".  Buffalo Trace is perfect in an Old Fashioned (recipe below), Manhattan, over ice, or to sip neat. It sounds like it'll be pretty expensive, right? Wrong. Buffalo Trace is not only amazing for its taste and quality, but for its affordable price. A 750 mL bottle should cost you less than $25, about the same price as a bottle of Jack. If you're new to drinking whiskey, get your palate used it slowly. Try Buffalo Trace with ginger ale or ginger beer and gradually decrease the amount of soda you drink. Try it in this classic cocktail, the Old Fashioned.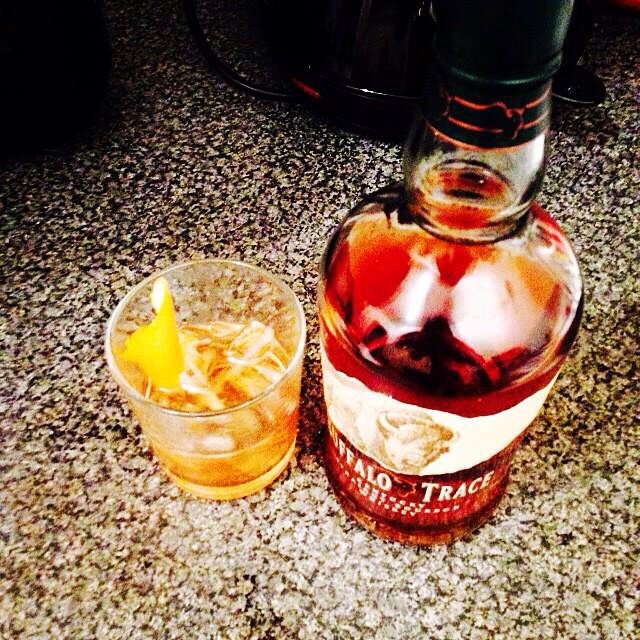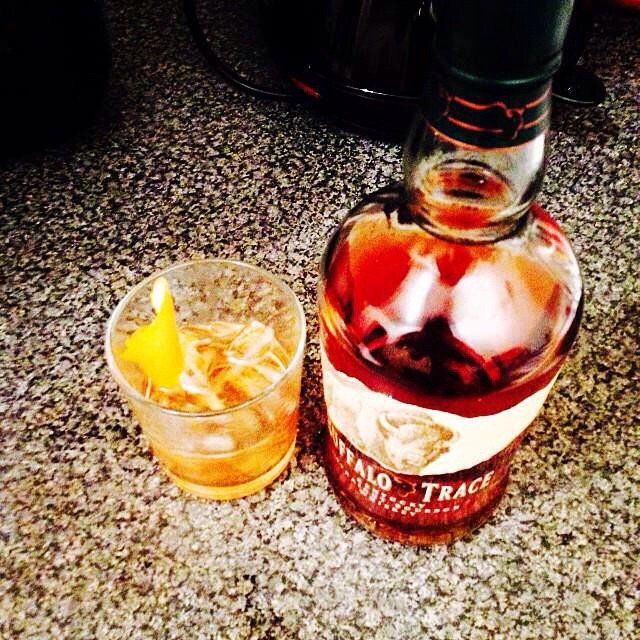 Old fashioned made with Buffalo Trace. Image Source: Iconosquare
Old Fashioned: in a lowball glass build over ice:
2-3 dashes of Angostura Bitters
½ oz. of Simple Syrup (make your own by slowly heating equal parts water & sugar in a saucepan. Make extra, it will keep in the fridge)
2 oz. Buffalo Trace Kentucky Straight Bourbon
Stir for 30 seconds
Peel a piece of an orange, twist the orange peel over your drink and rub the outside of the peel on the rim of your glass.
Add a maraschino cherry (optional)
Drink up!
Check back for more Whiskey reviews