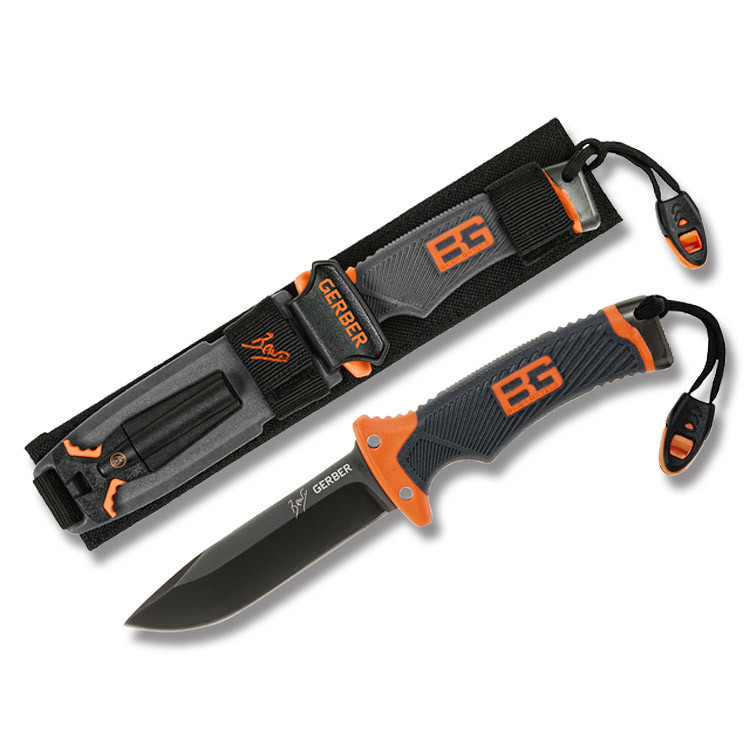 Source: Montana Outdoor Gear
Loaded with innovations and backed by the very Bear Grylls, this knife has everything. The knife features a half serrated, drop point blade, a textured rubber grip, a steel pommel, and an emergency whistle. The durable sheath has a sharpener and a firestarter.
Its lengthy 4.8-inch blade makes cutting through rope or kindling a breeze and its sturdy rubberised grip provides you with comfort as well as protection. After you've cut your firewood you will need something to start your fire, but you don't want to be messing around with flints in order to give your fire a spark. Luckily with the integrated fire starter within the knife you can alight your camp fire with the flick of your knife. The Ultimate Fine Edge Knife also features an emergency lanyard whistle if you ever get stranded. The knife slips into a useful, water-resistant, lightweight sheath to keep it secure at all times and perfect to pop into your pocket.
All of these features makes the Ultimate Fine Edge Knife the knife for all things camping and survival.
If you liked this product, be sure to check out the CardSharp Knife.