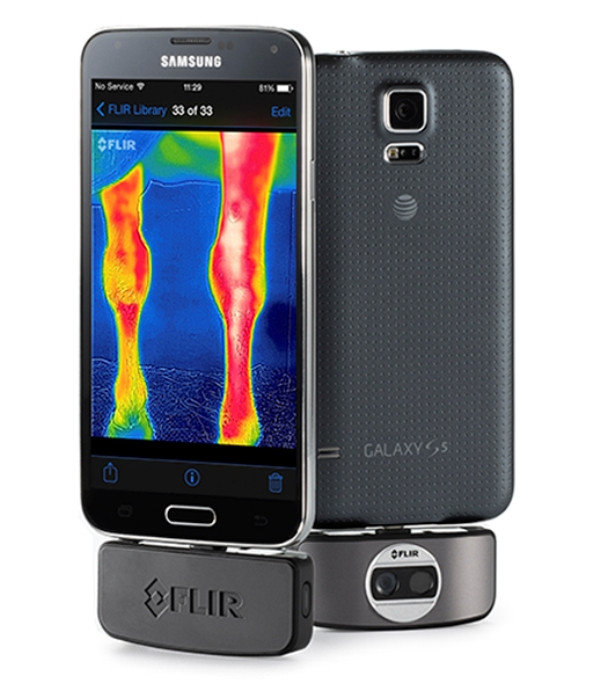 Source: shopify
Ever wish you had one of those totally amazing thermal imaging cameras but never really had the need for one? The Flir FLIR ONE IOS is a thermal camera attachment that can be added to iOS mobile devices with an MSX enhancement. Essentially you can turn your iOS device into a thermal imaging camera with nothing more than a simple attachment. The price range for this item is about $250 USD.
The FLIR ONE Thermal Imaging Attachment for iOS has non contact temperature measurement, patented MSX technology for superior images, built in battery so your handset does not get drained, automatic shuttering, protective case, FLIR One app with special features, and so much more.
The FLIR ONE has both a visible camera and a thermal imaging camera so that you can compare images that you have taken. This is a very compact, easy to use, and easy to install extra for your phone that can make it a ton more entertaining. This is a useful tool for those that may be going hunting for example, that work in industries that require thermal imaging, or for those enthusiasts that just cannot justify getting a thermal imaging camera that only does one thing.