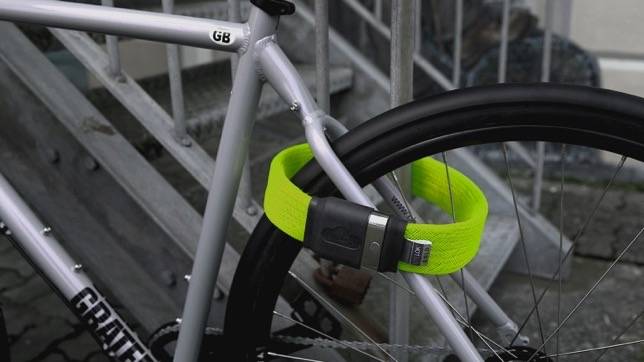 Source: Tree Hugger
Guys, here's a light-weight, versatile bike lock that utilizes cutting edge technology to keep your bike theft-proof in the most user-friendly way possible! Lock up your expensive "street bike" fully confident that bolt cutters, lock-picks, or other devices won'y be able to break through this baby. Leading-edge technology and smart design features make the LiteLok a cyclist's best friend in the city. When you're on the go two-wheeling it, you've got a new friend in the LiteLok bike lock that makes use of Boaflexcore technology that's fast and easy to use!
There are so many reasons to make the switch from clunky, unwieldy U-bar and cable locks to the innovative Litelok. Its cool features include:
Comes in dazzling day-glo colors
Secure easy-lock keyless locking mechanism
Virtually indestructable hardened-steel latch housing
Withstands hammers, hacksaws, hammers, car jacks, and bolt/cable cutters
Bendable versatility means it can lock to most objects
Say goodbye to time-consuming, hard-to-use locks that don't protect you from most all thieves' tools, and say hello to Litelok!