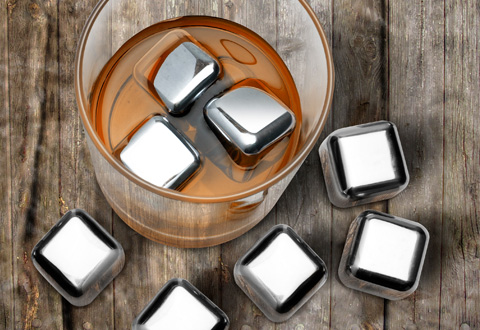 Source: Sharper Image
Everyone loves an ice cold drink, however, it can be frustrating when you notice the taste of your beverage changing as the ice cubes melt. That's where these stainless steel ice cubes come into play. Drop a few of these into your glass to keep your drink cold without changing the taste. These cubes come in handy for those drinks that you've always wanted to get freezing cold, but thought ice would have altered the flavor, such as milk, spirits, or wine.
The cubes are made with non-toxic gel for your safety, and the set comes with a storage tray with a lid, so you can keep the cubes stored in your freezer for quick use. Use the included tongs to easily pick up the cubes without getting them dirty.