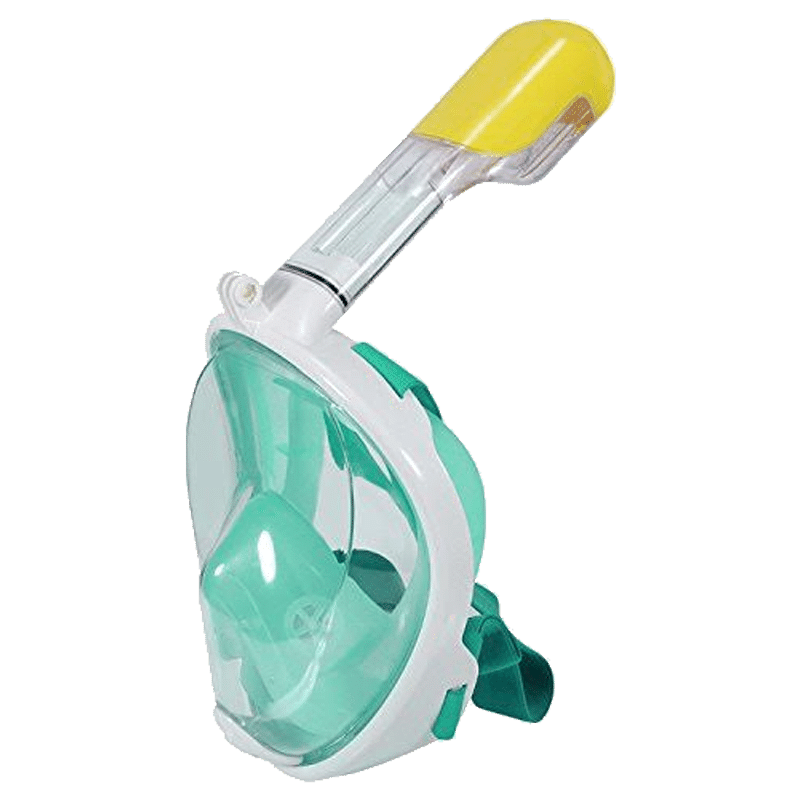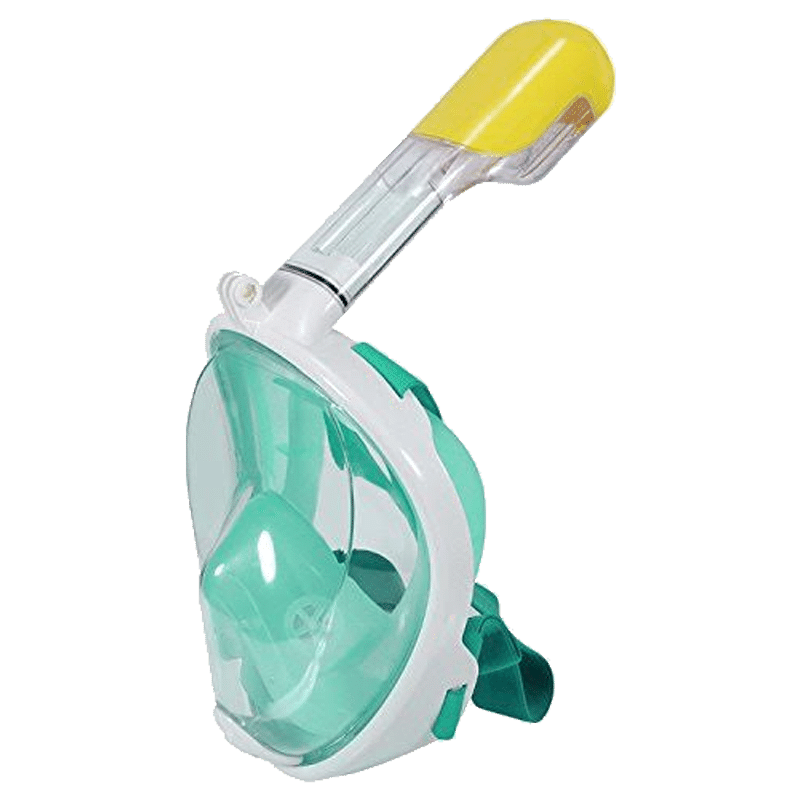 Source: Dive Right In Scuba
One of the problems with beginner snorkeling has to do with the mask. Either a swimmer gets stuck with a rental, and the face mask is stretched or too small, or he buys a mask that doesn't fit right around the nose. The DRIS Full Face Snorkeling Mask solves all of these problems.
Borrowing from a regular scuba face mask for deeper diving, the DRIS Full Face provides a snug but comfortable seal around the face in total. This in turn makes it easier to see, get a proper fit, and enjoy snorkeling better. As an added benefit, the mask has a Go-Pro camera mount on the top for easy filming while swimming. The snorkel attachment is a hard-built into the mask design, so there is no fussing or readjustment issues with getting the pipe to stay put when swimming. Due to all the benefits, the DRIS mask is going to price higher than a normal snorkeling set up, but it's worth the cost, especially for those who've had a horrible time with the small mask and pipe on the side we've had to deal with for so many years.