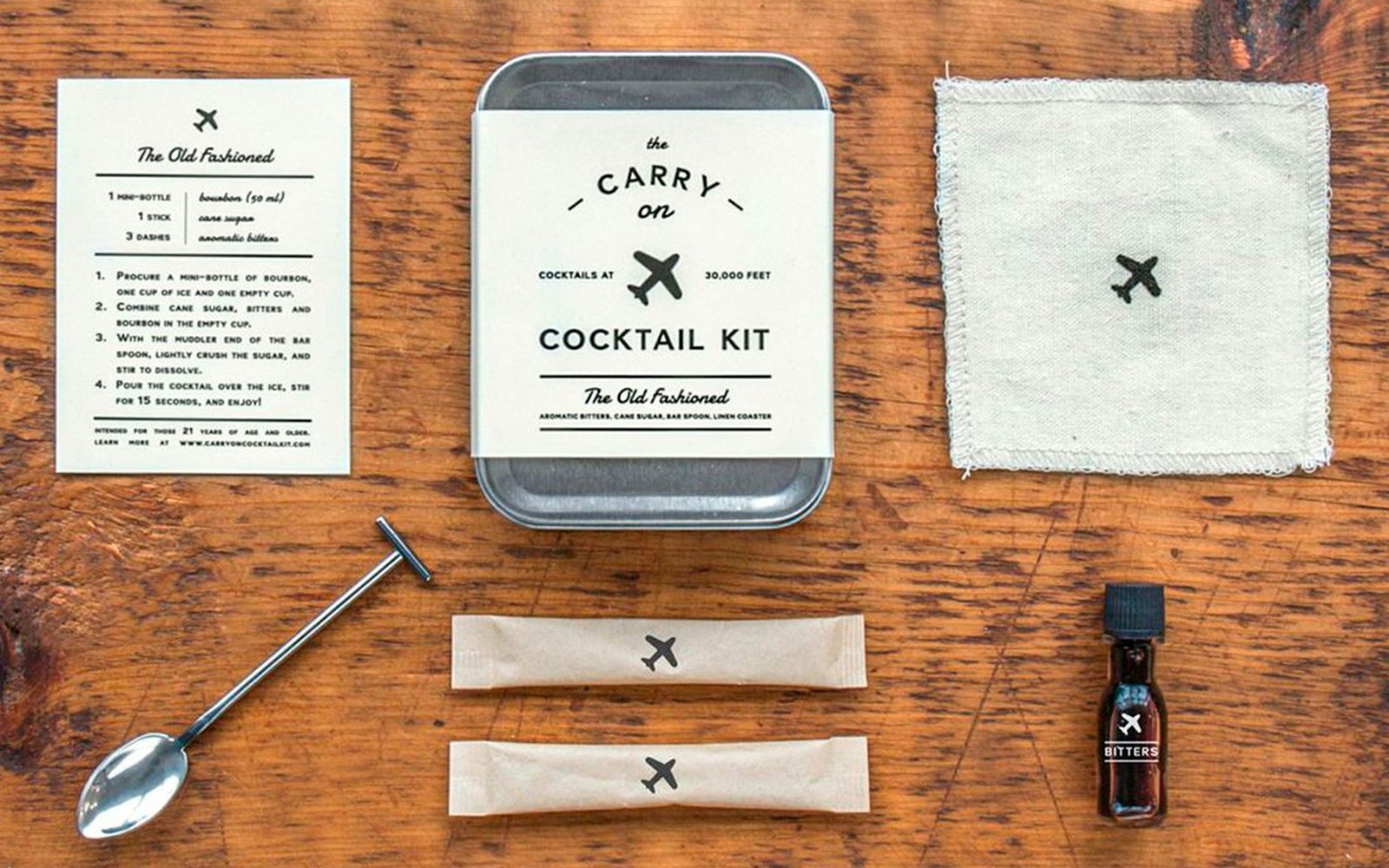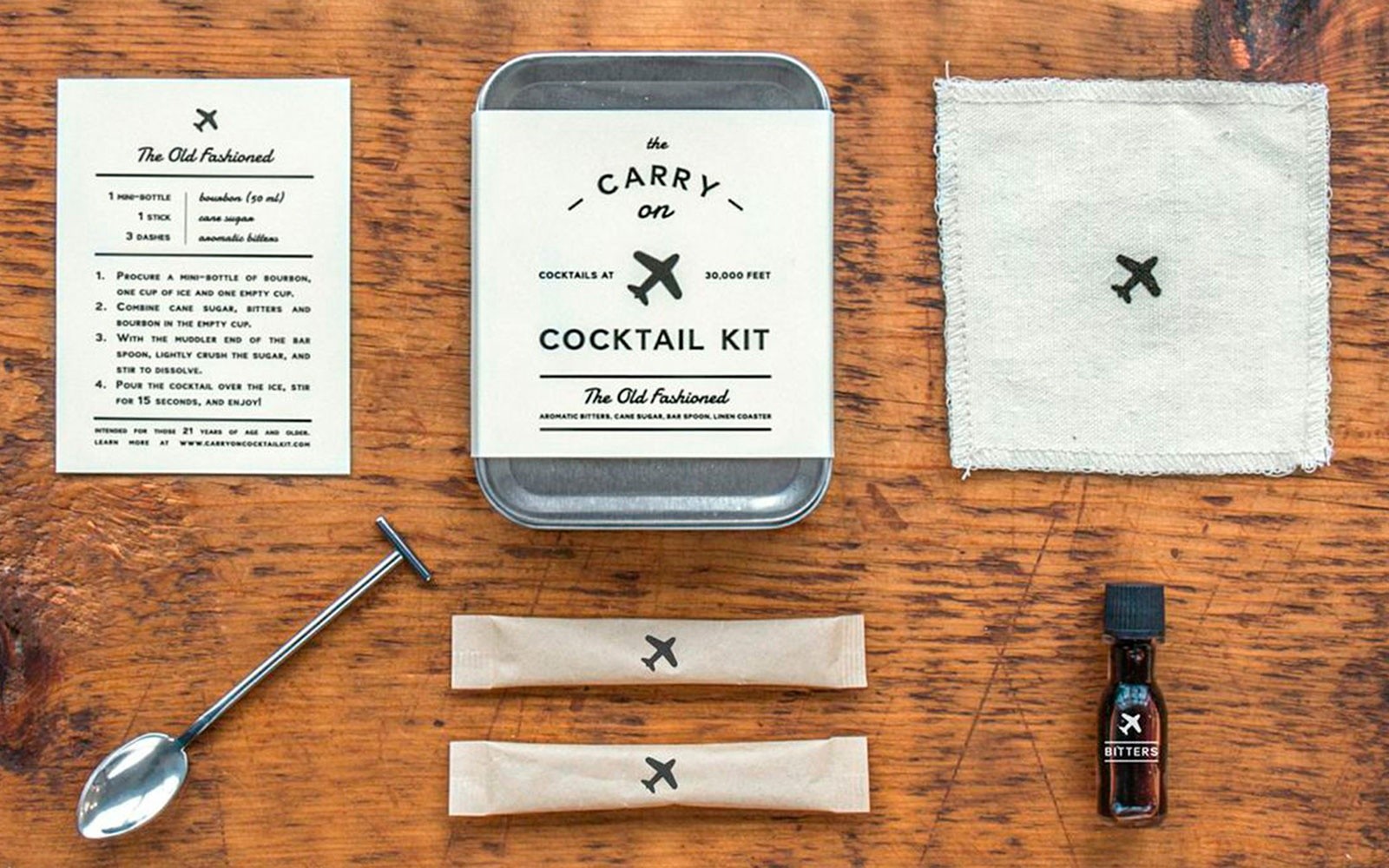 Source: Travel and Leisure
We all have that one man in our life who is challenging to shop for around the holidays. He may already have everything he needs or may be stubborn and not tell you what he wants. Fortunately, there are many clever gadgets and gizmos out there that appeal to a wide array of men.
If your husband, boyfriend, father or grandfather travels frequently and enjoys a cocktail, we have the perfect gift for them. It is the carry-on cocktail kit. This kit includes everything you will need to make a cocktail in the air, less the alcohol that the flight attendant will gladly bring you for a small fee. It includes the mixers, sugars and bitters and a spoon so you can combine everything together. And best of all, it is small and fits within TSA regulations.
The man in your life won't need to drink boring alcoholic beverages on their flight when you buy them the carry-on cocktail kit.