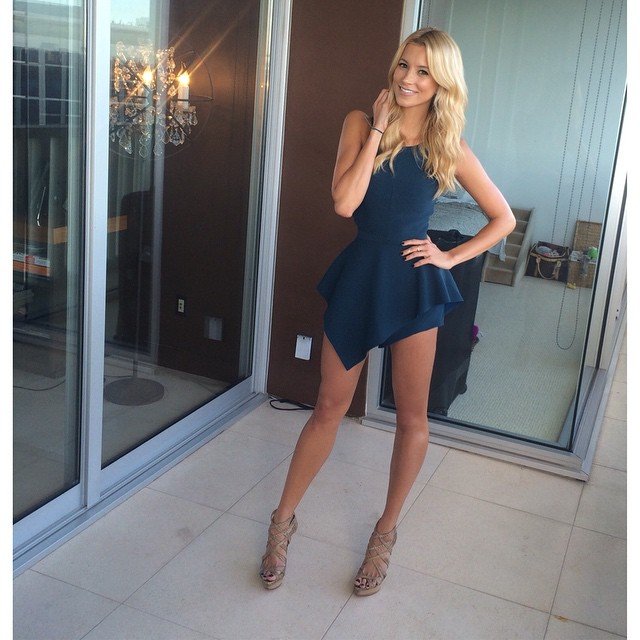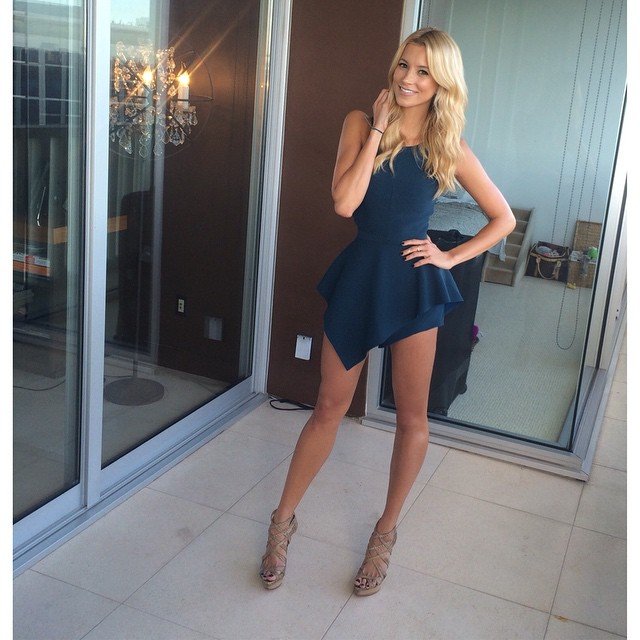 Source: Iconosquare
The NBA is one of the hottest prime time sports in the entire world. With the drama surrounding LeBron James' return to Cleveland and the Golden State Warriors threatening to win 70 games, there is no league on Earth more interesting to watch. With guys like Kevin Durant, Russel Westbrook and Anthony Davis in the primes of their careers we may have reason to call this the best era of basketball, ever. Sometimes with all of the drama and theatrics on the court it is hard to remember some of the sizzling stuff that happens off of it. Don't worry, we have your back. Listed below are 25 of the hottest NBA WAGs on the planet.
25. Amber Alvarez (theamberalvarez) – DeAndre Jordan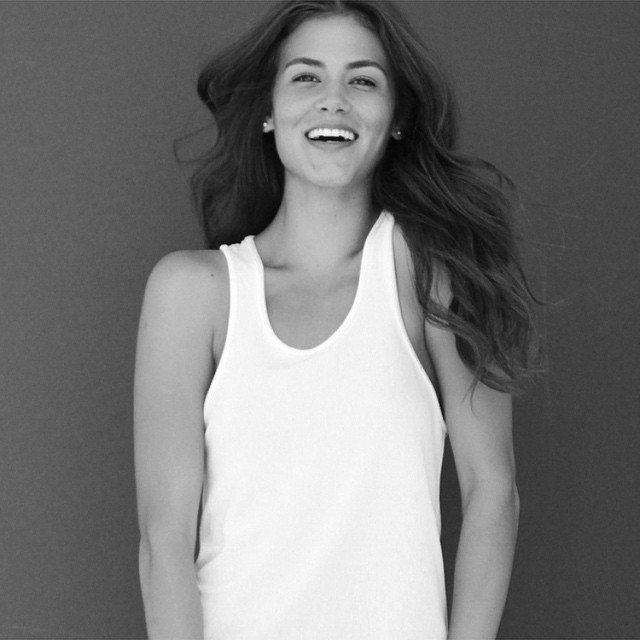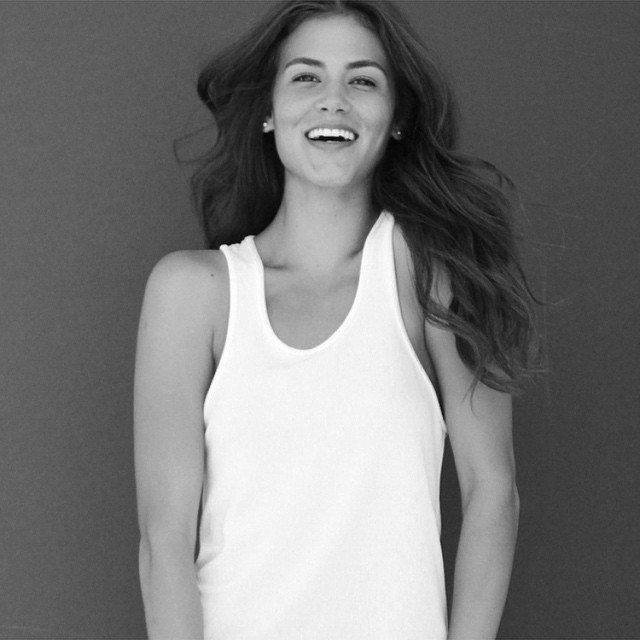 Source: Iconosquare
Guys like DeAndre Jordan shouldn't exist. The 6th year pro out of Texas A&M stands for everything that the NBA shouldn't be. He's a 6'11 center with the wingspan of a garage and the humor of some of Hollywood's driest. His Twitter feed reads like a trip into some surreal world where everything is a joke but we don't always get it. The man is lovable and perhaps that is why super model Amber Alvarez finds his presence so comforting. Amber Alvarez. The two are all over the internet for their numerous public appearances on red carpets and the gorgeous couples selfies that they regularly post. Despite continued rumors that the pair has broken up, new Instagram photos keep popping up. How can we blame 'em? Jordan is a hilarious NBA star and Alvarez is one of the prettiest women on the list. And she's only #25.
24. Alex Reid (thealexreid) – Andrew Wiggins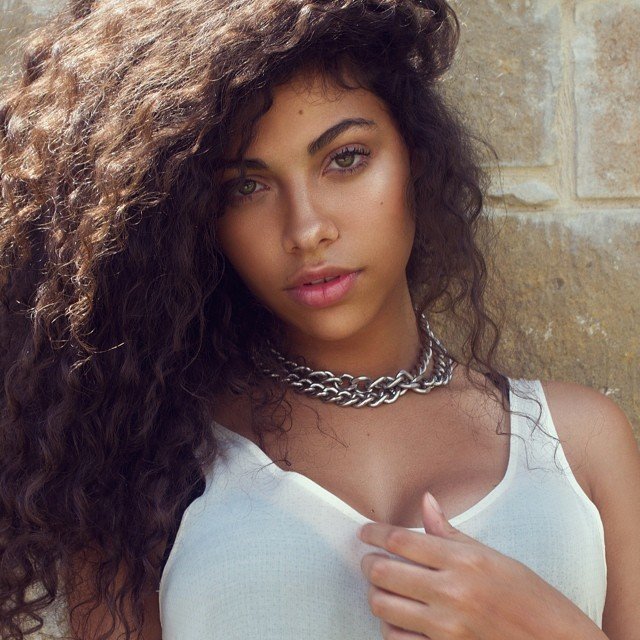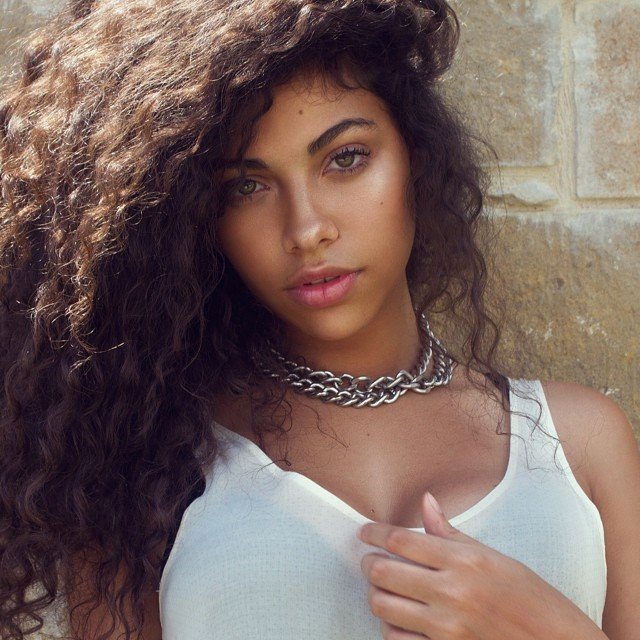 Source: Iconosquare
Andrew Wiggins was the most hyped prospect to enter the league since LeBron James so many years ago. The 6'8 forward from Kansas immediately faced adversity after entering the league as the #1 overall pick. He was promptly shipped from Cleveland, which had just gotten back King James, to the frigid state of the Minnesota Timberwolves franchise. Wiggins seems to be doing okay, though. One of the rookie leaders in points per game, Wiggins is also near the top of the league in off court game. The star rookie has been linked to model Alex Reid since his entrance to the league. Reid isn't your typical NBA model chick, though. A cursory glance at Reid's history will tell you that she is an incredible singer and songwriter thta is in love with basketball and has a way with words about her. She's a grounded, beautiful, model with talent abounds. Not bad for a rookie, Mr. Wiggins.
23. Rece Mitchell (rece_gorgeous) – Louis Williams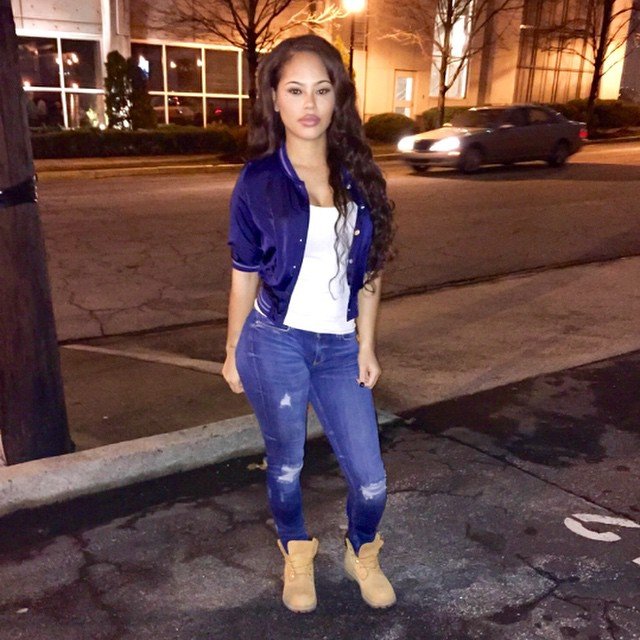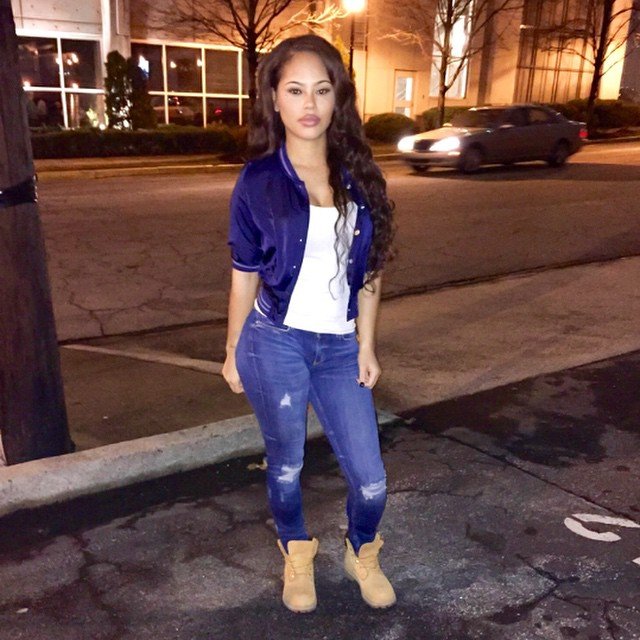 Source: Iconosquare
Lou Williams is a baller and any fan of the NBA will tell you that. Currently with the Toronto Raptors, the long time NBA vet is known as one of the leagues most dangerous scorers when he is hot. Williams has range, handles, and the coveted No Fear approach to jacking up shots. Off the court Williams is just as brave, if not a little out there. Williams has been making the rounds on the internet thanks to the fact that he has two girlfriends: Ashley Henderson and Rece Mitchell. Rece Mitchell is another model NBA WAG. She's got gorgeous brown hair and a body to ball out for. Lou calls her 'brown' and she is apparently completely chill with Williams having another woman in his life. We won't try to make sense of it, though. She's gorgeous.
22. Michelle Game (michellegame) – Charlie Villanueva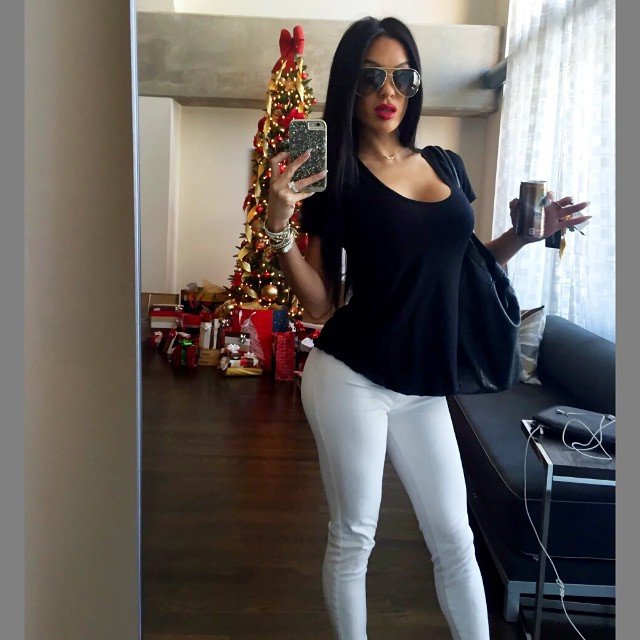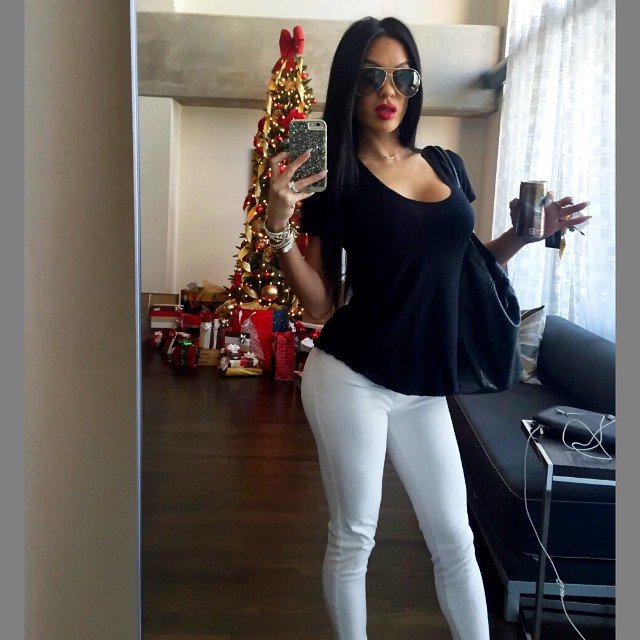 Source: Iconosquare
Charlie Villanueva hasn't been relevant in the NBA since his 2010-2011 campaign with the Detroit Pistons. Since then he has fallen to an end of the bench rotational player that has found some signs of life with the 2014 Dallas Mavericks. We digress, though. Villanueva has apparently had plenty to keep him busy with his super model fiance, Michelle Game. Michelle and Villanueva have a couple of kids together but that hasn't stopped them from living it up. Game is a 29 year old model with Filipino/British heritage. She doesn't just rely on her good looks, though. She's a college grad with a degree in psychology. With or without Villanueva, it seems like Michelle can take care of her self. She's a staple in hip hop videos and is frequently on tour with some of the biggest rhymers in the game.
21. Hannah Stocking (hannahstocking) – Klay Thompson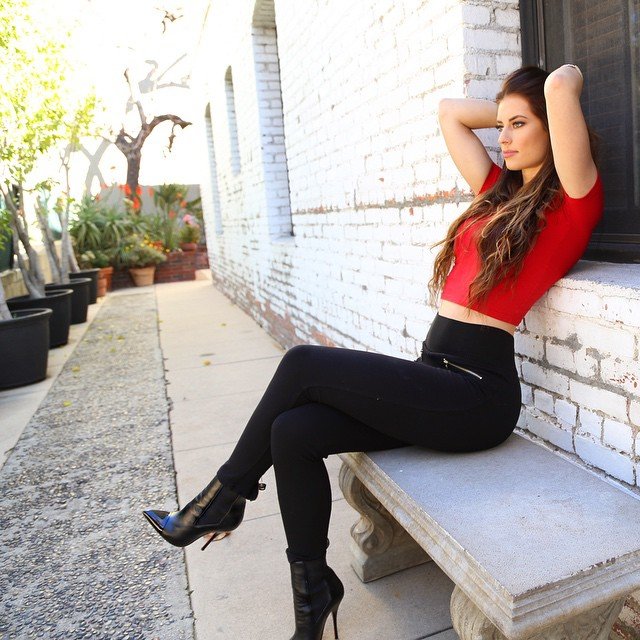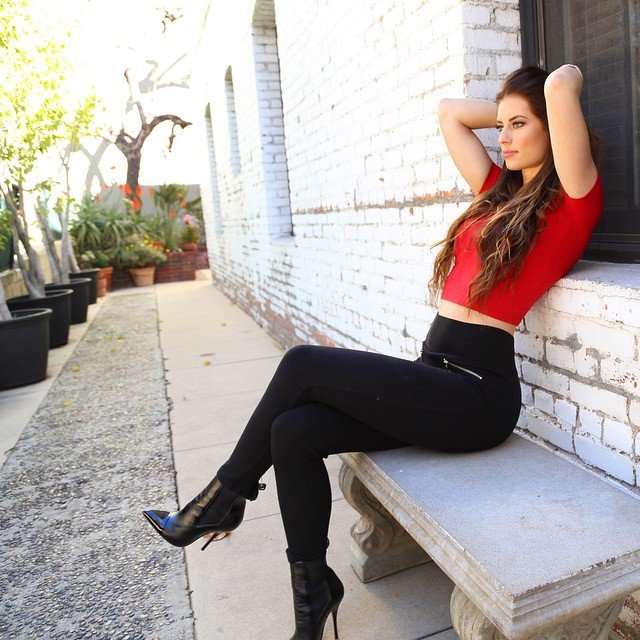 Source: Iconosquare
Have you ever looked at someone who has it so good that it kind of made you upset? That's Klay Thompson for the majority of the planet. The 6'7 guard, who is in his third season, has been enjoying one of the finest starts to a career that you can get. The 24 year old Golden State Warrior is considered 'untouchable' by the franchise and is averaging 21 points per game as one of the deadliest shooters in the league. As if that were not enough it just so happens that he is dating one of the most famous 'internet babes' in Hannah Stocking. Stocking is a famous Vine star with over 635,000 followers to go along with nearly 1 million Instagram fans. We're sure her amazing body has something to do with all of this but she's also genuinely funny. So the next time you find yourself in good fortune just remember Klay Thompson, the man who has it all.