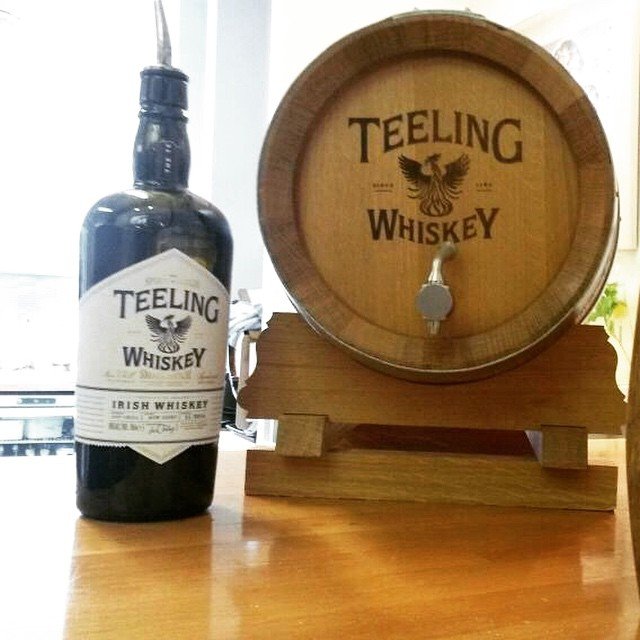 Image Source: Iconosquare
This week's must drink Whiskey is Teeling. Irish Whiskey has an interesting history, although there is evidence that Mesopotamia had a form of whiskey, and Ancient Greece, the earliest documented instance of Whiskey was in Ireland in 1405. So Irish whiskey is really where it all began. Irish whiskey was very popular world-wide, but especially in the U.S. But Prohibition really slowed down production, then came the Irish War of Independence, and a Civil War in Ireland, and by the 60's most Irish distilleries has shut down. Bigger liquor companies came in and bought out the larger distilleries. This is why in America you see so much Jameson and Bushmills. By 1976, no whiskey was being distilled in Dublin, it had all moved to less expensive distilleries out of town. One of the distilleries forced to close was Teelings. But thanks to a Craft Whiskey revival happening in Ireland, the Teeling family have opened up in Dublin.  It's the first new distillery in Dublin in 125 years. The Teeling family have always been involved in distilling whiskey and they are keeping tradition alive, while making new traditions. Their head distiller was a former micro-brewer from Portland. It could not taste less like Jameson.
Teeling small batch blended whiskey is a real treat.  A bottle will cost you about $50. It's small-batched, and matured in rum barrels. The extra aging in rum barrels really gives Teeling a unique flavor. Where Jameson can be quite dark and syrupy, Teeling has the body of a bourbon.  It smells like vanilla spice, and a little bit like rum. It's high in alcohol and it breathes hot. It is spicy and sweet, and finishes warm and woody. Drink it over ice for a unique Irish whiskey experience. Even though its whiskey, the rum aging make it delicious in a traditional rum cocktails like the Daiquiri or an El Presidente.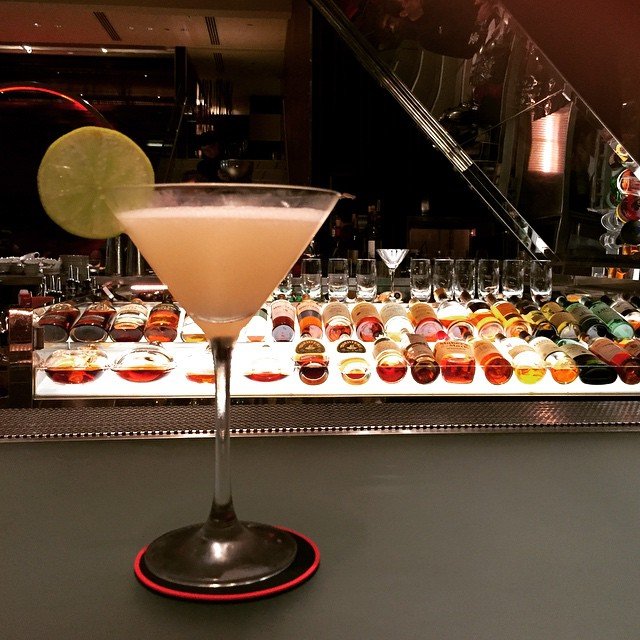 Image source: Iconosquare
Here is our recipe for a Teeling Daiquiri:
In your shaker, build:
.75 oz of lime juice
.25 oz of simple syrup (make your own by slowly heating equal parts sugar to water, stores well in fridge)
2 oz. Teeling Small Batch Blended Irish Whiskey
Shake well, strain into martini or coup glass, garnish with lime wedge, and enjoy!
Check back for more Whiskey recommendations!