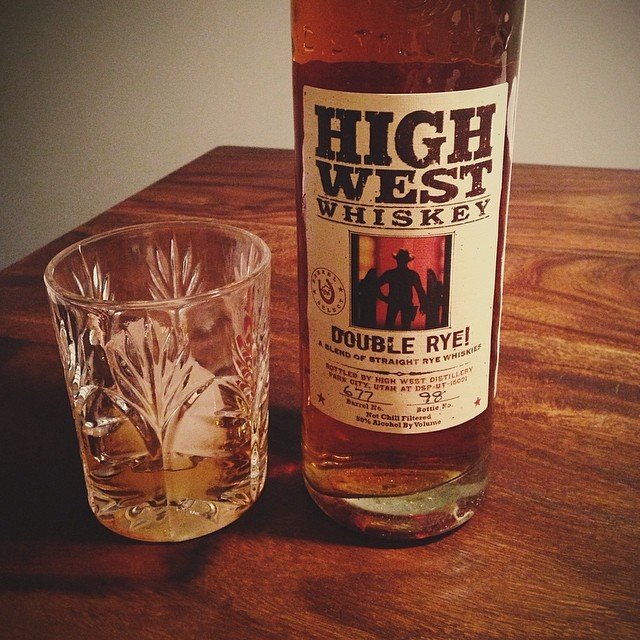 Image Source: Iconosquare
High West Distillery is based in Park City, Utah. It's the first licensed distillery in Utah since Prohibition ended. We're big fans of the Double Rye. It's a strong blend of 2 year old rye and 16 year old rye. American Ryes are have more of a bite than a Canadian Rye. The 16 year old rye is 37% corn and the rest mashable rye. The 2 year old rye is 95% rye, 5% barley. The combination is interesting, and delicious. It's spicy,  with clove, licorice, anise, honey, and cinnamon. It doesn't have the same sweetness that a bourbon would have, but it is smooth. The Beverage Tasting Institute gave it 93/100 points, naming it an exceptional whiskey. It's very strong at 46% ABV, but very drinkable. Ryes are great on the rocks, but adding a dash of bitters and soda water will make it go down a little easier. Or try High West Double Rye in a classic whiskey cocktail like the Brooklyn. Here's our recipe:
The Brooklyn
Build in a tall glass:
2 dashes of bitters
.5 oz dry vermouth
.5 oz sweet vermouth
2 oz of High West Double Rye
Top with ice, stir well, strain and serve in a martini glass or coup. garnish with a maraschino cherry. Enjoy!