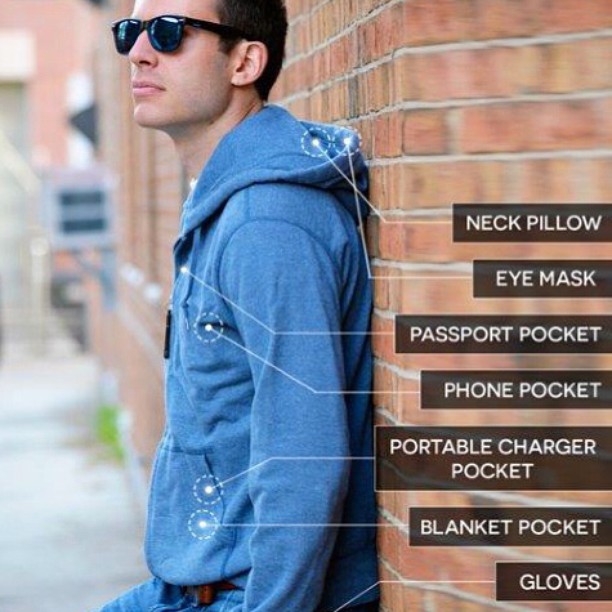 Source: Iconosquare
The Baubax travel jacket may be an idea whose time has come. It could be a clothing product the world has been waiting for. A lightweight travel jacket with 15 features, It is a jacket with so many options it would be hard to think that the typical traveler would not  be able to use at least five of them,
This is a Kickstarter product that has already set records with over four million dollars raised and time still to go on the campaign.
Zip up pockets. Would you like a jacket with zip up pockets? The Baubax has them in spades. There is a pocket just the right size for your cell phone. To make sure you can get and make all the phone calls you may need in your travels, there is also a portable charger pocket. If you are traveling internationally, there is a pocket for your passport. Depending on your destination, sunglasses could be a must accessory. So of course, a pocket for your sunglasses would be a must have option. Music, music, we all need music. Music and the internet. When you are traveling a long or short distance, you will need a ipad or ipod pocket  Are you traveling in the cold? Hand warming pockets will be very much appreciated.
Other very handy features include earphone holders, a neck pillow, pen and stylus holder, and built in gloves
The Baubax comes in four styles for men and women, the sweatshirt, windbreaker, bomber, and blaze. This could be a revolutionary product, Something we can all use, and may want to have.