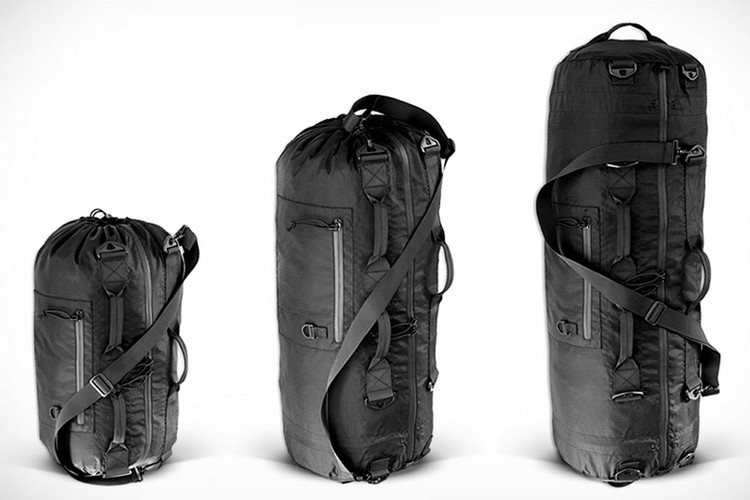 Source: CoolThings
TAB is an adjustable bag that grows with your needs. It has a difficult objective to achieve, its designers aim for it to be the one item that´s gonna replace all your other bags.
What's interesting and innovative about this bag is its cinch system that enables it to grow or collapse into three different sizes (31l, 46.5l, 62l) for when you want to carry something, or simply as a compact ball when you're just carrying the bag and nothing else. Even though it has this potential it's still light enough to carry around with you, it also features weather-resistant DWR ripstop nylon and waterproof zippers. Although it looks like a classic duffle its design enables you to carry it like a backpack if needed. With a strong blue color used for lining, you'll easily find whatever you're looking for inside because of the color contrast this inner fabric creates. If you're in the market for a multi-purpose bag don't forget to check this out.
TAB is a product of the Kickstarter website and has as of now surpassed his original goal of $30,000, going all the way up to more than $260,000, and it still has about 3 days to go before the Kickstarter finishes. It's certainly gotten people's attention and expectations up, and we're more than certain that it will fulfill them.
If you enjoyed this article, then please consider checking out this other one: the Universal Battery Charger.