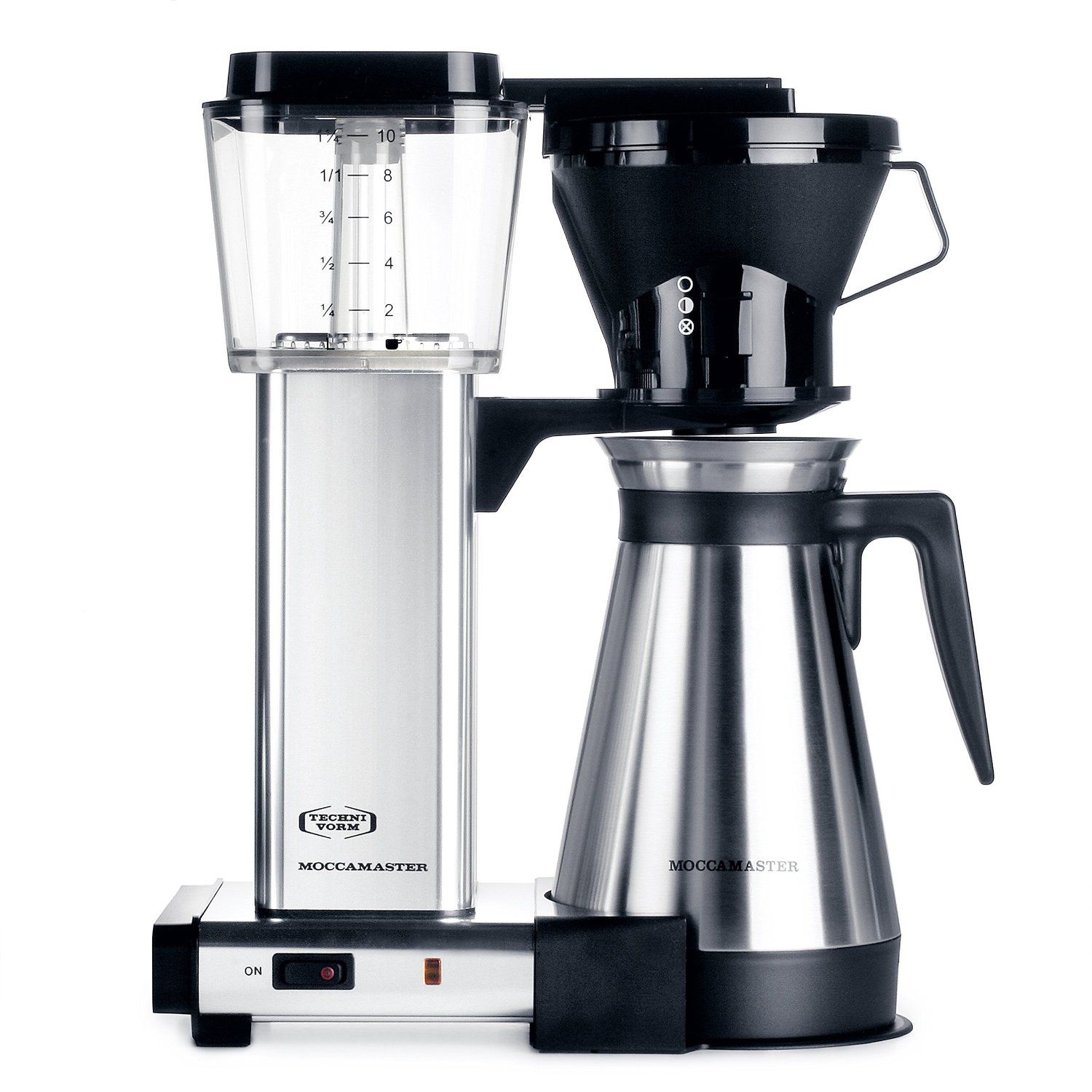 Source: Amazon
The Moccamaster is a stylish coffee maker that will enable you to get your coffee blend to a whole new level.
This handmade machine brews a pot of 10 cups in a dazzling 6 minutes with full flavor ensured. With Moccamaster the water is evenly dispersed through a 9 hole system over the whole coffee, unlike single drip machines, this allows you to get maximum flavor and use of the coffee powder. You also get a special metal plate that distributes heat and maintains your brew hot enough for some time, and the auto shut-off system ensures there'll be no problems should you forget to turn it off. Available in 12 different colors to best fit the decor of your home or office.
This Coffee maker is one of the best products you can find out there. It has left most -if not all- of its customers more than happy with their purchase, even at its fairly high price of $300 (according to Amazon). Some of the reviews on Amazon praise the product, claiming the wish they had known about it sooner. To quote one of the reviewers:
I wish I knew about this wonderful coffee maker before I did. I don't know how I survived without it! It makes the best coffee I have ever had. I no longer get coffee from the local or chain coffee shops, and have saved a lot of money!
If you enjoyed this article about this precious coffee maker then please consider taking a look at this other magnificent product: the Garmin Fenix 5.