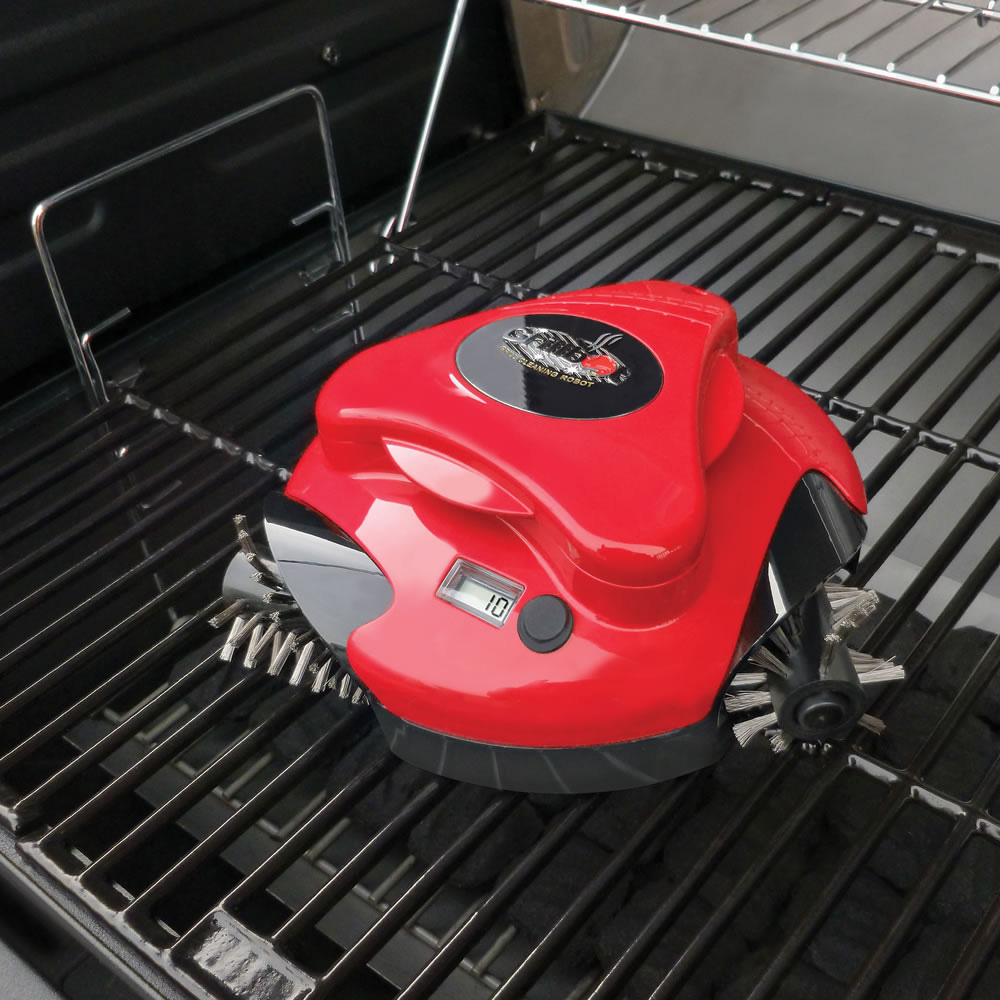 Source: The Green Head
Barbecuing for family and friends can be a great bonding experience. But when you are done cooking, most foods leave a mess behind on your grill. Unfortunately, instead of kicking back with a beer and chatting with your friends, you may find yourself scrubbing down a barbeque. If this sounds like your typical get together, it is time to make some changes. The Grillbot automatic grill cleaner is the change you need.
The Grillbot automatic grill cleaner is a robotic grill cleaner. The gadget uses stainless steel scrubbing brushes to scrub your grill for 10, 20 or even 30 minutes, depending on how dirty it is. This frees up your time so you can enjoy the company of the people you cooked for, rather than spending your time cleaning.
This is the perfect tool for any man who loves to barbeque but hates the clean-up process.