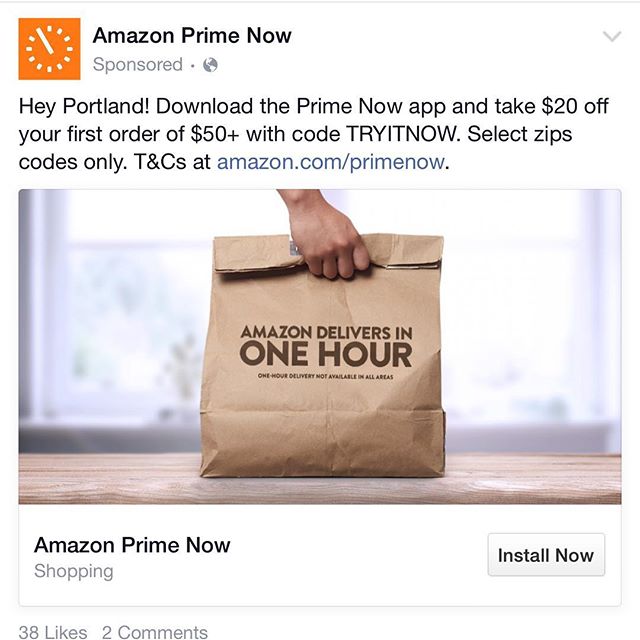 Source: Iconosquare
You're partying with your pals and before long, you're totally out of beer. Now, you can either call all your friends and family and ask them to bring beer over so that they can give you an intervention, or you can hop in your car and crash directly into the nearest tree.
In other words, it's no exaggeration to say that Amazon Prime is a life-saver.
If you haven't heard the news, Amazon Prime is now offering one-hour delivery in a number of cities. The service is currently being test-driven in Seattle, Bellevue, Kirkland, and Redmond. They're offering delivery on thousands of different items, including, but not limited to, but most importantly, including, alcoholic products.
Download the Amazon.com app if you haven't yet, and give it a whirl if you find yourself partying in one of these cities.
Rumors abound that Amazon is planning to roll this out nationwide sometime in the future, depending on how the service performs in the four test-drive cities. So, again, if you live in one of these cities, definitely support this service so that Amazon will take the hint and start delivering Guinness Stout and red wine to every major city in the nation.